Companies that take their employee onboarding seriously can easily develop a positive work culture that ensures higher engagement, retention and productivity. Since 91% of new hires consider quitting within the first month if a job doesn't live up to their expectations, it is safe to say that onboarding can make or break the talent acquisition process. An employee's first day is crucial to long-term employee engagement and retention. If you fly remote new hires remote onboarding best practices into your company headquarters, the day might be structured similarly to an office employee's first day. Just make sure to include some remote-specific training, like how to access key technology remotely. As such, this post will cover the remote onboarding best practices you can use to virtually onboard new hires. When thoughtfully implemented, these strategies can deliver optimal results for HR teams and ensure employees settle into their new jobs.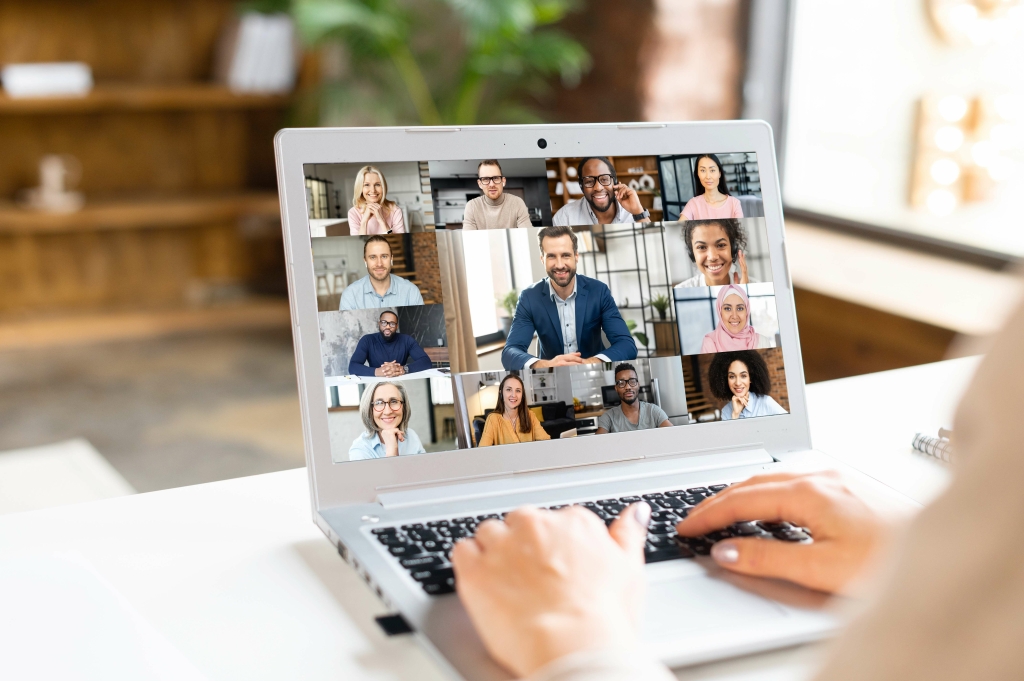 In an office setting, you would normally take a new hire around the office and introduce them to the teams and leaders they'll be working with. You might have a mentor invite them to lunch with the group, or set up a team-building activity during a break. If your new hire is based near your office, consider having them work from your offices during their first week. If that's not feasible, invite them on-site as soon as possible, so that they get to know coworkers in-person.
Effective Tips For Onboarding Remote Employees
Onboarding remote employees is a critical part of building a hybrid workforce. Put the following recommendations in practice, and they will definitely help you simplify the implementation process and speed up the work of new remote employees from day one. Let your new employees know about your expectations before they start working. The new employees should have a clear idea of their success in the first 100 days and later. Make sure new employees understand their tasks, priorities, and results. Setting clear expectations allows your employee to understand their role from day one. New employees expect specific goals and opportunities to communicate regularly with their managers and team leaders.
Lastly, it is important to ask your remote employees for feedback on the onboarding process. Ask them what went well and what they liked, and also what they think you could have improved on. Having gone through the process they will be the best equipped to give you constructive feedback. Their advice is vital to making your company's future onboarding process as good and as effective as possible.
Give them the time and date of these training sessions, and let them know whether they'll need to be on camera. Because a solid onboarding process helps new employees feel welcome and like they're already part of the team. You'll help smooth their transition, make it less overwhelming, and gradually get everyone accustomed to the new workflow. In turn, your new team members will be excited and eager to get to work. Whether your business has recently turned remote thanks to COVID-19, or you've been thriving as a remote company for years, your virtual onboarding process could probably use an upgrade. Ensure the initial impression of the new hire about the organization is a good one. Welcome him on day one with a gift or hamper to make him feel special.
Providing vital support to new employees during their first working weeks helps them feel more motivated and productive. An onboarding program for a new employee is an opportunity to acclimatize to a new work environment and learn about their role in the company. Provide the new hire with documentation of your onboarding process so that they can reference it for answers and guidance. You should verify that new employees understand their tasks and the systems they'll use in their work. Discuss upcoming projects, organization leaders, and access to shared employee resources.
Remote Onboarding Best Practices To Adopt
90% of paperwork can be finished prior to joining using onboarding solutions. Fully electronic onboarding provides smart & custom e-forms with electronic signatures and reduces paper works. Form I-9, E-Verify, W-4 are filed electronically by the new hires and signed using digital signature further simplifying and streamlining the onboarding process. Give way to a smarter set of processes for the HR and new hire saving both time and cost. Check off the following to-dos to streamline the onboarding process and get your new remote employees up to speed from day one. Having your new hires sign employment contracts and other legal documents can be time-consuming if they need to print, scan and email all copies or send them via mail. Consider using an e-signature tool, like HelloSign or DocuSign, so that employees can add their signatures digitally and share contracts with you in a secure environment.
They can help answer questions that are more specific to this type of worker.
Also, strive to create informal moments to ensure employees don't feel isolated.
This also has the desirable effect of decreasing the time it takes for them to become proficient at carrying out their new tasks.
Fortunately, a well-planned virtual onboarding program can address these questions and more.
Having gone through the process they will be the best equipped to give you constructive feedback.
Invite anyone who participated in the interview process to send the new employee an email or note explaining why they're excited to have them on the team. Ask 2 or 3 future teammates to schedule a virtual coffee meetup with the new employee. We have some virtual documents, but the onboarding user experience could use some work. Policy documentation, if not included in handbookThis should include an employee-facing copy of your official remote work policy.
Provide Secure Access To Apps And Tools
When possible, keep all onboarding materials like these in one accessible location so your employees can easily find the information they need. Plan ahead how you will get your new hire set up with the right hardware, software, and access necessary to do their job.
And now that we all have the basics of the virtual onboarding process down, savvy companies are fine-tuning their approach for even better results. One way to start https://remotemode.net/ off on the right foot is to set clear expectations with an onboarding plan. Satisfied, engaged remote employees—that's the ultimate goal of all this onboarding.
Q: Do Virtual Employees Benefit From A Remote Onboarding Experience?
Tasks for managers like orientation, introducing the new employee to the remote team, explaining project background, etc. So you can imagine how using software to protect your passwords is essential. Doing so allows you to easily, securely, and quickly distribute credentials to new employees without compromising the security of your remote working infrastructure. This will help guide managers in making sure they do not miss a step and they cover everything they need to in the induction week. New employees will also benefit from an organized and structured plan.
Video calls make it easy for new employees to "hang out" with new co-workers as they go about their business on a typical day. Take all the responses seriously and incorporate them into your onboarding and team-building programs. Create an all-purpose remote employee satisfaction survey to use after onboarding, on a regular basis. Create a volunteer remote team-building committee to make sure plenty of activities happen and to track engagement. Have new hires answer some get-to-know you questions and create a quizto encourage veteran employees to learn all about their new friend. If you require employees to provide some equipment, send them an interactive survey checklist to confirm their needs are met. Horizons' in-country specialists help your business to attract and retain talent across all industry verticals.
Onboarding activities- It is always a great idea to organize a few icebreaker activities to help new employees introduce themselves and feel integrated into a team.
Lauren Soucy is the VP of Marketing for Time Doctor, the world's leading time tracking and productivity software.
New employees will appreciate receiving an email or package from their manager or coworkers welcoming them to the company.
Welcome him on day one with a gift or hamper to make him feel special.
Managers can then use this information to provide feedback and ensure that new employees are getting up to speed on company processes and standards. Onboarding is an essential part of integrating a new employee into a team and a company. A well-designed adaptation process can lead to higher productivity, faster learning, and a higher retention level. However, sinceCOVID-19 has forced many employees to work from home, making it necessary to onboard new hires remotely, onboarding employees has become more challenging. It's also important that virtual workers get a sense of how your organization looks and operates–because even if everyone is operating remotely now, that will eventually change.
Q: How Do Companies Normally Onboard Remote Employees?
The welcome pack should ideally be sent out to new employees before their first onboarding session. In this blog, we'll explore some remote onboarding best practices that can help you ensure high retention and organizational success. Onboarding challenges have increased in magnitude with the onset of remote and hybrid work environments brought about by the pandemic. Things like face-to-face introductions, lunch meetings, in-person training, etc., have become almost non-existent in the new normal. This makes it harder for employers to welcome new employees and make them familiar and comfortable with their organization's culture. Review your remote work policy during your onboarding process so your expectations are clear. You should also review any processes related to your policy, such as how to submit an expense report for office expenses.
Give employees access to communication tools, project management software, and more.
Not to mention, it helps the onboarding process feel more "official" and organized for remote employees.
This reduces your workload and allows you to delegate minor tasks to other employees.
If your current circumstances will allow it, organizing an in-person gathering of all your new remote workers can address the isolation issue and help create a sense of belonging for them.
In addition, your company may be actively tweaking and testing your remote onboarding process, or even launching it for the first time.
All employees should feel like they're part of the team and clearly understand how they fit into the larger picture. Group onboarding helps make managing all your new hires far less of a hassle and can save a lot of time for your managers. It is important to remember that while both on and off-site employees can form part of the same team, they do not all share the same experience of working for a particular organization. In a remote working environment, usernames and passwords can be compared to giving an employee a set of keys to your office – so care must be taken when sharing them. After all, malicious hacking attacks occur every39 seconds and the average cost of a data breach is $3.9 million. This video shouldn't be too formal, it should make the employee feel at ease in their new work environment and allow them to get to know the company and its employees a bit better. This establishes a relationship between the new remote employee and the manager from the beginning.
Set up remote meetups with key teammates, also using your tools of choice. Research finds that companies that don't meet employees' needs – such as providing flexible work arrangements – have trouble keeping the employees they do have. Many candidates apply for remote jobs with the false assumption they'll receive everything that's required to stay productive from their company. Set up an official one-on-one meeting between your remote employee, their manager, and important cross-functional partners – as soon as possible.
Make feedback a part of your culture from day one by incorporating it into your onboarding process. Use Bonusly to dole out recognition as your new remote employees complete their first projects and achieve their first goals. Easily scale the recognition to the accomplishment, providing a small token for a regular task and a custom reward, such as lunch with the CEO, for a major win. Create a survey to let employees give open-ended, anonymous feedback on every aspect of their onboarding experience. Information overload does exist, but remote employees tend to feel under-informed or disconnected. Giving them plenty of information will add a sense of security and legitimacy to their new career path. When new employees go through a structured onboarding program, they are 58% more likely to be with the organization after three years.
And as mentioned in the previous point, group employee onboarding can definitely help with this. You should use the onboarding process to drive home what you expect from your new worker in their position.
How To Welcome A New Employee To Your Team In 2022
This gives them a preview of what's in the pipeline and helps squash those early nerves . It's also an excellent way to ease them into their remote schedule and working with your team. Send out a welcome packet as soon as you complete the hiring process for new employees. To bridge this gap, communicate with your new hires to uncover what they need and what resources they might be missing.
Plan a virtual happy hour or coffee break to help the new employee get to know their coworkers in a casual setting. Helping new hires build relationships early will establish a foundation for long-term success in your company. If your on-site HR team is swamped or if you don't have one, this dedicated professional could save you loads of time and stress during the onboarding process. Roll out a comprehensive program that includes various elements of this onboarding checklist with Zenefits. New hires will be prompted to complete different types of challenges and tasks like snapping photos, taking videos, answering questions, providing feedback, scanning QR codes and more. Welcoming your new employees in person makes it easy to answer questions, meet team members, and get a sense of how they'll all interact with each other. But leaders and the new faces they bring in have a new normal, as the COVID-19 coronavirus has forced many employees to work at home.
IT Glue features an immutable audit trail, multifactor authentication and next-generation password management engine — all of which are fully integrated and linked with all your documentation. A new hire checklist can help ensure you don't miss any critical steps in your onboarding process. Again, this is particularly useful if you have a hybrid workforce, as you don't want to forget a critical step that may not exist for office employees (i.e. shipping a laptop). If you have a hybrid workforce, matching your remote workers with other remote employees can be helpful.